Dr. Hull encourages patient well being in his office by providing a fresh, easygoing, family atmosphere. He believes the success and growth of his practice is due to the development of patient relationships over time and his concern about the individual, overall health of each patient. Dr. Hull promotes patient trust by surrounding himself with highly skilled, knowledgeable and helpful staff with a welcoming team attitude. Check out the dental services offered by Dr. Hull.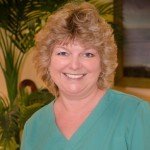 Jean Hamilton
Certified Dental Assistant
Originally from East Anglia, England; Jean has lived in the Marietta area since 1990. She has two handsome grown sons and has been blessed with two young grandchildren whom she enjoys spoiling when she is away from the office. Jean started as an apprentice dental assistant with Dr. Hull in 1993 and elected to seek advanced training to become a certified dental assistant. She has devoted many years to our patients, working side by side with Dr. Hull. • Attended The Medix School  • Training – Expanded Duties Dental Assistant  What Jean likes best about working at Dental Paradise?  Jean . . . "Loves her work and interacting with patients."  What is Jean's best dental advice for patients?  " If you want to keep your teeth, look after 'em."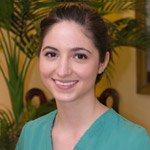 Carrie Hull
Apprentice Dental Assistant
Carrie is from the Marietta area and has been assisting her father, Dr. Hull, during emergency appointments for many years. She officially became a daily member of our team in 2010 and is enjoying her expanding responsibilities and capabilities. Outside of her work hours, Carrie enjoys spending time with her family, and is an avid Beatles enthusiast.  What Carrie likes best about working at Dental Paradise?Carrie . . . "Loves meeting her father's patients and being a vital member of our team."  What is Carrie's best dental advice for patients?Carrie . . . . "To preserve your smile, it is important to practice good oral hygiene at home and see Dr. Hull regularly."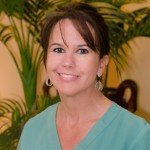 Andrea Hall
Patient Liaison and Schedule Coordinator
Andrea is originally from the Marietta area. She is the mother of two lovely young adults and grandmother of a special little angel. She has worked in the dental field since 1984 and joined Dr. Hull's staff in 2006. Her professional experience and agreeable personality have permitted her to assist our patients in many ways; she is a valuable team member and your first point of contact with Dental Paradise. Some of her favorite activities outside the office are spending time with her granddaughter, basking in the warm sun and all things country.  • Attended Expanded Duties Training, Athens, GA  • Spent over 20 years as an ortho assistant  What Andrea likes best about working at Dental Paradise?  Andrea . . . "Enjoys building relationships with patients and learning interesting fun information about their family members."  What is Andrea's best patient advice?  "Always make your next appointment before you leave Dental Paradise."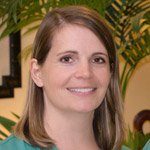 Kristen Campbell
Registered Dental Hygienist
Kristen is originally from Alberta, Canada and has been in the Marietta area since 1994. She is the mother of four active young adults. Kristen has worked for Dr. Hull as a dental assistant since 1998, decided to pursue additional training and was added to the Dental Paradise team full time, as a hygienist, in 2010. Many of Kristen's patients compliment her on how gentle she is with her cleanings. When she is away from work, Kristen loves spending time with her family.  • Georgia Highlands College – Registered Dental Hygienist  • Degree in Dental Assisting  What Kristen likes best about working at Dental Paradise?  Kristen . . . "Our new digital technology helps foster the enthusiasm and interest of our younger patients."  What is Kristen's best patient advice?  Kristen . . . . "I stress to all patients, especially the young, starting early is critical to preserving a healthy smile for a lifetime."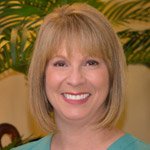 Ann Boss
Registered Dental Hygienist
Ann is originally from Montgomery, Pennsylvania and has been in the Marietta area since 1997. She is the mother of an energetic and outgoing young adult. Ann has broad-based experience and training as a hygienist, extending back to 1982 when she began her career in dentistry. Over the years, she has accumulated a following of patients who are dedicated to her talents and techniques as a hygienist as well as her charismatic personality. Ann has been with Dr. Hull since 2011 and is a welcome addition to our team. Outside of work, Ann loves traveling to tropical locations and sharing her time with friends and family.  • Tacoma Community College, Tacoma WA Associates Degree – Liberal Arts  • Armstrong State College, Savannah, GA Registered Dental Hygienist  What Ann likes best about working at Dental Paradise?  Ann . . . "Having a professional affiliation with an experienced, personable dentist like Dr. Hull."  What is Ann's best patient advice?  "Floss daily if you want to live longer. "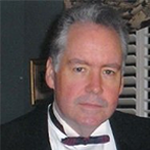 James Ogburn
James (Jim) Ogburn was raised in the Druid Hills neighborhood of Atlanta and attended Emory University, where he studied vocal performance. Early in his singing career, Jim performed at small Opera Houses throughout the United States and Europe before settling back in Atlanta to start a family. In 1978, Jim married dramatic soprano and Marietta-native Lisa Burnette and together they have three sons – William, Matthew, & Stuart – and four beautiful grandchildren. Jim continues to share his love of music and singing through his 30+ year tenure as Choirmaster at Smyrna Presbyterian Church. In addition to music, Jim spent 39 years in the Film Industry, managing post-production for such notable films as Fried Green Tomatoes,  The Color Purple, and Driving Miss Daisy. After retiring from the Film Industry, Jim was given the opportunity become the Business Manager for Dr. Ronald  Hull's office. He and Dr. Hull met at Church in 1985 and have been friends since, now enjoying the opportunity to work together.